News this week on the Pi World
02/01/2015
- Category: Raspberry PI,ODROID
Here we are once again looking for the best that has given these days on the development boards. If you know any news and want to share with the readers of this blog, do not hesitate to send it by mail. Let's go!
---
C# Lego ball sorter using a Raspberry Pi & OpenCV
First steps with ODROID-C1 and Ubuntu: The guys from the shop RaspiPC have recently a very interesting blog which should have a look. In this post they guide of what to do once we have on our home the ODROID board. | Translated Link into english: raspipc.es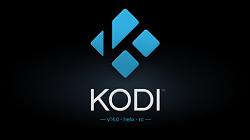 New OpenELEC KODI FINAL released: The best MEdia Center distro for the Pi is here. Please, install it, you will not regret. | OpenELEC

Programmable Wi-Fi Thermostat and Universal IR Controller: homegenie.it
Happy New Year!